As some of you MIGHT know, I now have a fount if not pleathora of free time on my hands...I am semi employed now.
I no longer have a "Normal" life.
As is I ever HAD a "Normal" life.

SUPPORT DIY


SOME GOTHIC/CRAFTY Links...
CRAFTS FOR A CAUSE. Scrapbooking for a need.

September 16,2005
For all those goths out there that love the city of New Orleans that have gone to visit the French Quarter at 2:30 in the morning for cafe au lait and clove cigarettes. For all you darklings that have been to Marie Laveau's tomb and couldn't find anything but a red crayon or some black eyeliner to scratch a cross for good luck on her tomb. For all of you that sniffed the wood of Jean Lafitte's Absinthe House thinking you could smell the Absinthe seeped into the wood. For those that would haggle with gator head salesmen...you know who you are.
I implore you. Do what you can to save this beautious relic.
The quarter still stands and we need to support those shop owners / museum folk / Artists / the people just like us.
We would want someone to be there for us when we've been kicked down.
Kicked but not out.
Not yet.
I love the city of New Orleans. You think that a little bit of toxic sludge is going to keep ME away?!? I will be there with bells on, chere...just tell me when and where.
Give your heart. Give your time. Give to approved charities that are REAL. Help the animals. Pray.
Love to those who are safe.
To those still missing or homeless, we pray.
It's time to step up to the plate folks...
Who's going to be humane in an inhuman world?
Count me in.


THE BLYNDE EYE (i) is the name of our website for our sister company: Hedgehog Press (HGP).
We deal with:
Spinning Wool
Needle Felting
Stamping
Costuming
Corking
Bookbinding
Cartooning
Button Making
Various other Crafting doo dahs.
We display our products not only to online gallery showings, but as well as various faires , events and demonstrations.
Our products are sold in various shops across the country.
Please return here and check out our calender of events every so often, we may be in your neighborhood soon.

Zenposy by T.J.Teer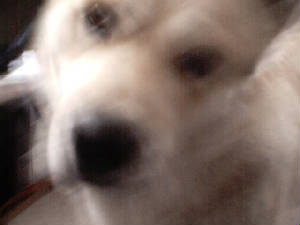 Spike the Dog
abcdefghi`_abcdefghiabcdefghi`_dfegab